My wife and I purchased a home in 2009 from a listing that Jeff was managing. We chose to represent ourselves after meeting Jeff and felt comfortable he would work in earnest to represent the best interests of both parties. This particular listing was complex with the selling party also engaged in a divorce. Jeff handles all the complexities unique to this situation with integrity and character and I would not hesitate to give Jeff my recommendation.
– Thomas Yetzer, Owner of Synergy Homecare Franchise of Denver
Jeff doesn't stop. His efforts to work his network to identify the right buyers, properly position the property, while remaining dedicated to fully marketing properties until it closes. Really gives confidence to us as sellers that our house will move at the right price. I would recommend Jeff to anyone.
– Andrew Graham, President and CEO at Clinic Service
I have no hesitations when recommending people to Jeff for his services. He is very professional, thorough and works with a "serve first" philosophy. A referral to Jeff always results with an impressed client!
– Cris R. McBride, President of Cris R. McBride Financial Services
I have purchased and/or sold several properties with Jeff's very capable assistance. His down to earth persona coupled with his professional, yet non-aggressive style, makes doing business with Jeff very refreshing. As an investor, I don't buy every property I investigate. Jeff understands the investment process and never gets upset if I walk away. Many brokers just see commissions in their eyes and don't understand the value of a long term relationship. Jeff is always willing to provide me information on any particular property, complex or general area. I highly recommend Jeff if you are look to buy or sell for your dream home or an investment.
– Steve Petrie, Partner at Summit Investment Management
Jeff recently assisted my wife and I in selling our home and buying a new one. I can say without hesitation that working with Jeff was an absolute pleasure and that he exceeded all of our expectations. Jeff was extremely knowledgeable about the local market and helped us reach our goals in a very short time period. He is responsive, creative, thoughtful and delivers great results. I would recommend Jeff to anyone.
– Scott Franklin, Director, Field Marketing, North America at Fortinet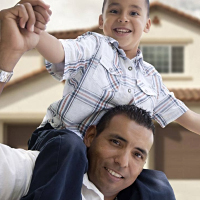 Jeff Jackson is a one of a kind person and real estate representative!!!!! His work ethic, industry expertise and knowledge of the Colorado real estate market is Excellent! I would highly recommend Jeff to represent anyone that is looking for a home, and or wanting to sell their home.
– Howard Zucker, Sales/Engineer at AVI-SPL
Over the years we have used Jeff to sell two of our homes and purchase our present house. One sale was in a very difficult market but Jeff was able to get the results we needed. Knows his business, easy to get along with, trust worthy and has all the attributes of a true professional.
– Gary Croy, Independent Wholesale Professional
Jeff is a pleasure to work with. We have worked with him on a couple of transactions. He is detailed oriented and relentless. He keeps us informed and works together with us as a team every step of the way.
– Joseph Singer, Regional Operations Manager at dish
Jeff is an excellent Real Estate agent who knows everything he needs to and is always on top of what's going on. He's professional, but also kind and friendly. He does everything right and gets the job done!
– Dawn & Darrell Clark, Aurora Colorado